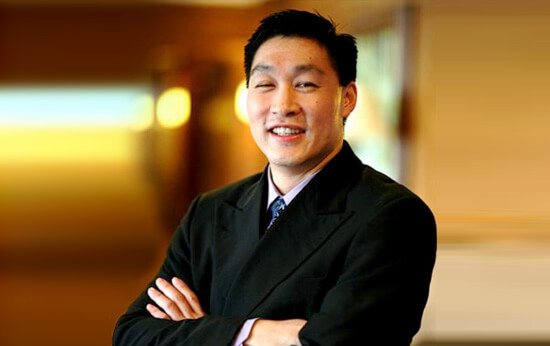 DR ANTHONY SIOW
Masters Med (O&G) (S'pore)
FRCOG (UK)
MRANZCOG (Aust-NZ)
FAMS (S'pore)
Australasian Gynae Endoscopy Society Member
American Assoc Gynae Laparoscopy Member
Dr Anthony Siow is the medical director of ASC Clinic for Women Pte Ltd at Gleneagles Medical Centre, Singapore. He has more than 15 years of institutional practice and was the first Director of Minimally Invasive Surgery Centre, KK Women's & Children's Hospital, the largest tertiary referral hospital in Singapore.
Anthony was awarded the Singapore Government Scholarship for Advanced Laparoscopic Surgery in Sydney, Australia where he spent a year mastering the finer aspects of Advanced Endometriosis Surgery and Pelvic Floor Reconstruction.
As Director of Minimally Invasive Surgery Centre, he spearheaded the KK Laparoscopic Fellowship Training Program, and established the KK Endometriosis Clinic. His passion for teaching Advanced Laparoscopy attracted specialists from Malaysia,Thailand, Indonesia, Philippines and the region to train with him. He was awarded Outstanding Clinical Teacher in 2007 and appointed Visiting Professor for Laparoscopy to University of Philippines in 2009.
Anthony is the first gynaecologist in Singapore to perform Single Incision Laparoscopy for womb and fibroid removal. He has done more than 400 such cases and also performed the first Single Incision Laparoscopic womb removal in Indonesia, Philippines, Cebu and Vietnam.
With regards to fibroids, Anthony does not believe that every single fibroid needs to be removed in every lady. His medical philosophy is that every woman needs to be informed of the facts on fibroid, provided with all the feasible treatment options and respected for the informed decision that they make. Dr Anthony Siow is a keen proponent of medical treatment of fibroid as it is effective and almost risk-free. Where surgery is needed, Anthony strives to undertake it by Single Incision Laparoscopy, so that his patients can recover in days, with minimal pain and hardly a scar to remind them of the ordeal.